Introducing our Platinum Sponsor - Plenco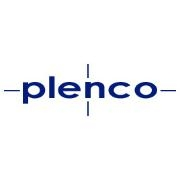 Three huge cheers for Plenco, which has agreed to become our Platinum sponsor for the 2018 Para World Championship.
Plenco, once called Plastics Engineering, was founded in 1934 and has created a legacy of community involvement in Sheboygan in tandem with highly respected advancements in thermosetting resins and molding compounds. The family business is well known here at home and around the world, and it's no surprise the company would embrace the Para World Championship and help us bring this top-tier sailing event to Sheboygan.
The Para World Championship, which will be Sept. 16-22, will welcome disabled sailors from around the world to compete in the waters of Lake Michigan. This is the highest level of competitive sailing open to sailors with physical challenges – at least until the International Paralympic Committee allows sailing to once again be part of the Paralympics.
Events such as the 2018 World Championship are a big part of making the case that sailing should be reinstated to the Paralympics, and without generous sponsors such as Plenco it would be much more difficult.
As a Platinum sponsor, Plenco will see its logo on one of the classes of boats participating in the regatta, a company representative will present the World Sailing trophy to the winning team at closing ceremonies, and it will receive many other benefits. Look for them on Para Worlds social media, on regatta clothing and on the materials that will be provided for the event.
Thank you to Plenco for its crucial support of this important event!